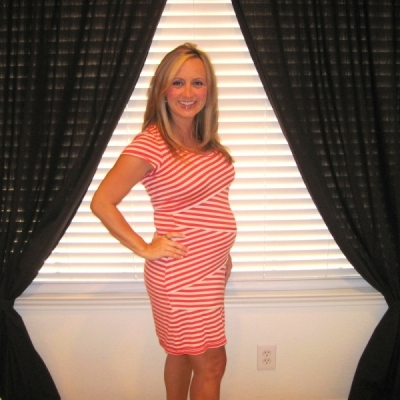 28 weeks down, 12 to go
At just over 7 months along, we're amazed at how quickly the time seems to be passing. I'm feeling well and still pretty comfortable as the Texas summer heat starts to set in. Lacing up the ole tennis shoes is starting to be somewhat entertaining (for Matt mostly) as is getting close enough to the bathroom counter to put on makeup in the mirror.
I've held off as long as possible on loading up on maternity clothes but I finally broke down and bought a great pair of white skinny jeans (ohmygoodness that elastic waistband get up is AWESOME), a couple of dresses, shorts and tops. These should give her (and me) some growing room over the next couple of months.
Other than that, we've been keeping busy with traveling to visit family and friends, being baby showered with love, prepping the nursery with essentials, and overall absorbing as much as possible from attending childbirth and parenting classes to reading, browsing, listening to and watching the myriad of resources that show up daily. For every moment, we are immensely grateful.