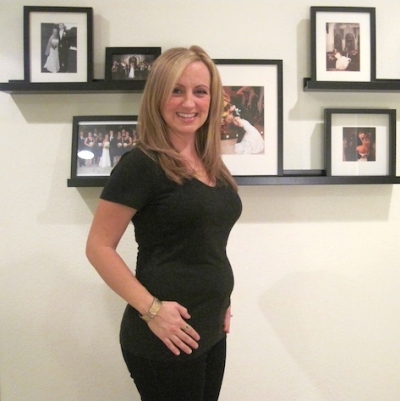 The bump at 20 weeks
20 weeks down. 20 weeks to go. We're HALFWAY through our first pregnancy and are feeling GREAT and GRATEFUL!
As we march into month five, our growing baby girl is:
The size of a cantaloupe
Developing working taste buds (often overriding mom's preferences)
Starting to let us know how active she is in there
Starting to limit mom on her choices of clothes in the closet
Enjoying regular prenatal yoga classes (or at least mom really is)
Getting nightly talks and prayers from dad (makes mom's heart melt!)
About to take off on her first international trip (in utero) to visit Auntie Jenny, Morgan and Baby Emmy for a week in Sweden
Already being spoiled with generous gifts from loved ones near and far
Spring has sprung here in Texas and overall, we're enjoying the warm, breezy outdoors while taking in each new week as it comes.